Home
We Welcome You to Fort Rucker!
If you're looking for real estate in the Wiregrass area, we can help you choose the right property for your needs and guide you towards making an informed real estate decision in our market. Our real estate agents pride themselves on being able to give all our clients important local information needed to make informed decisions based on years of living and enjoying all the Wiregrass area has to offer. All of our agents are licensed Realtors®. This means we not only know the best locations, we also have all the education and skills to best suit your needs. If you are a seller, we can help price and put your property on the market for a quick sale. If you are a buyer, we can help guide you through what may be the most important purchase you will ever make while steering you clear of common buyer mistakes. This site is designed to help you make the important decisions needed to purchase or sell property. Bookmark it for future reference and feel free to call or e-mail us for all of your real estate needs.
---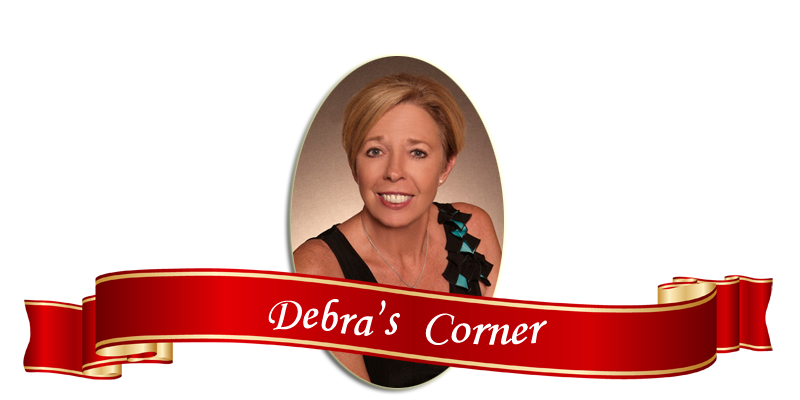 Featured listing of the week
---

This is the season for parties, and without a plan they can wreak havoc on your health! Want the perfect way to approach them? Do you want to be able to ENJOY each party without feeling sick from eating too much junk and guilty from sabotaging your healthy lifestyle? Read on.
1. Early morning workout. Make sure to work out earlier in the day. Something aerobic (walking, jogging, swimming or a fitness class or DVD) is ideal, but ANYTHING is better than nothing.
2. Bring your own! If the party you are attending is a pitch in, you are in great shape. You can take a healthy dish that you enjoy. This also ensures that you will have something healthy to eat.
3. Drinks please. As soon as you arrive, start with a glass of water. If you plan on having alcohol, alternate between water and drinks and please don't overdo it. Drinking too much will lower your willpower and you'll just feel awful tomorrow!
4. One plate only. When you hit the buffet, fill your plate (but only once). Make sure 2/3 of your plate is veggies (the more colors the better). Save 1/3 for a few bites of whatever "special" treat you want to try.
5. Move away. Once you've eaten, move away from the food and keep a glass of water IN your hand. If your hands are busy and you are not near the food, you are much less likely to snack on a bite here and a bite there.
With a little thought and planning, you can make this your healthiest and happiest holiday season ever. By enjoying the holidays in a healthy way, you'll feel great about yourself and be able to enter the new year on a high note!
So, here's to a healthy and happy holiday season. Enjoy!
Pam Howard-The Huffington Post
---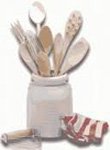 Need a new idea for something to cook? We have a new recipe every week. From dinner to entertaining, be sure to keep an eye here for something different.
---

---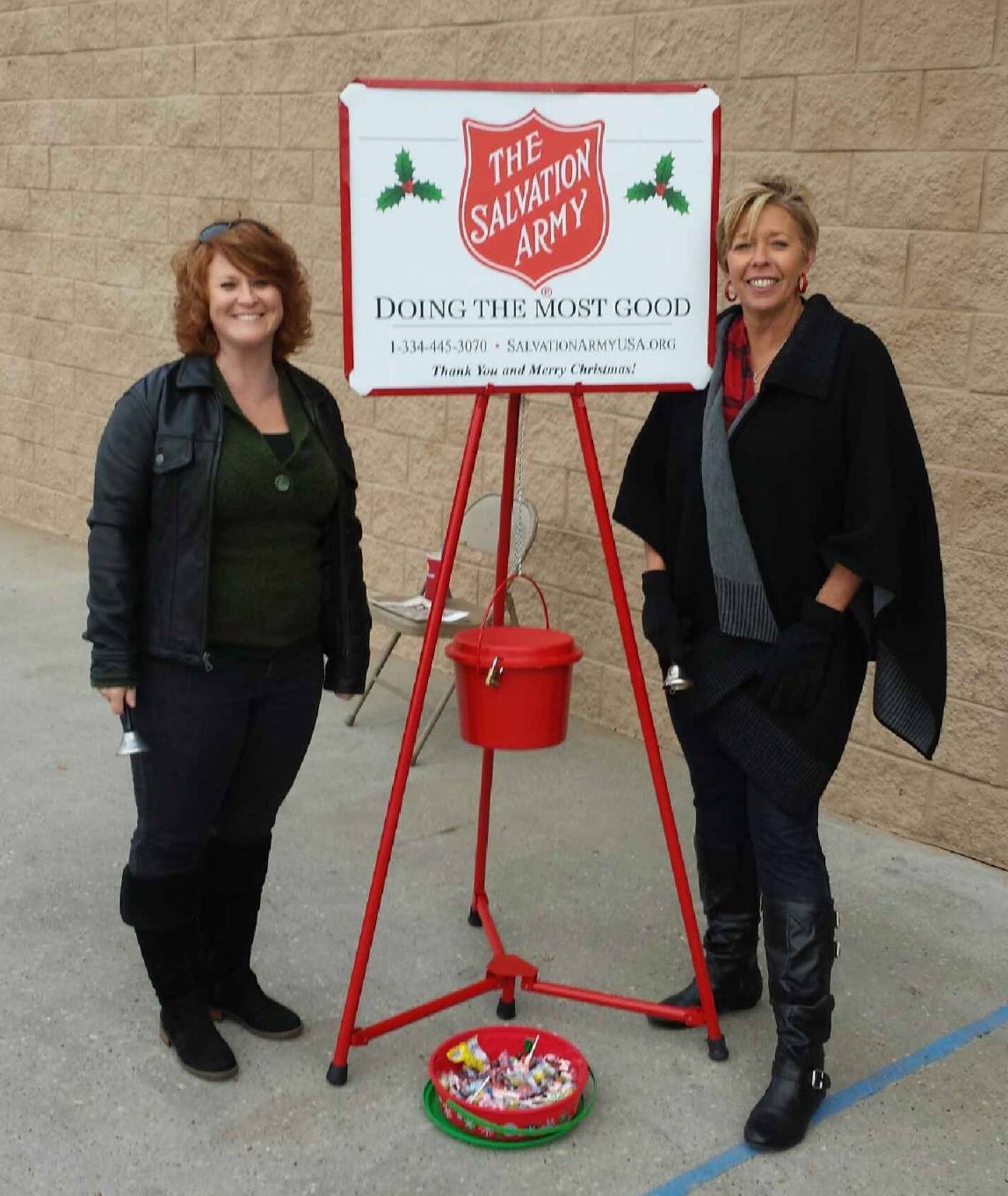 Thanks to everyone that came out and donated to The Salvation Army! Give now
---

Looking for beautiful, professional artwork? Whether you want art on paper, concrete design, mural work or custom air brushing on anything (even vehicles!), then take a look at this great artist, Jeremy Bayliss. You can see pictures of his work on his website.
---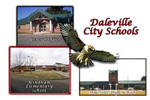 Take a look at Daleville's Windham Elementary. Their website has important and helpful information. For all your important dates, check here for the school's calendar. Also, see what's on the lunch menu this month. And see some pictures of their decorated walls.
You can also check out Daleville High School.
---
Local Weather
---
---
Local News
---
---
Check out the links below to learn more about what our area has to offer!