Home
We Welcome You to Fort Rucker!
If you're looking for real estate in the Wiregrass area, we can help you choose the right property for your needs and guide you towards making an informed real estate decision in our market. Our real estate agents pride themselves on being able to give all our clients important local information needed to make informed decisions based on years of living and enjoying all the Wiregrass area has to offer. All of our agents are licensed Realtors®. This means we not only know the best locations, we also have all the education and skills to best suit your needs. If you are a seller, we can help price and put your property on the market for a quick sale. If you are a buyer, we can help guide you through what may be the most important purchase you will ever make while steering you clear of common buyer mistakes. This site is designed to help you make the important decisions needed to purchase or sell property. Bookmark it for future reference and feel free to call or e-mail us for all of your real estate needs.
---
"Deb's Corner"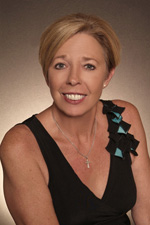 ---


The Daleville City Council announced a new city ordinance that would allow the discharge of firearms in areas zoned as agricultural during a meeting April 1. This new law comes after several residents expressed frustration with the process of obtaining hunting permits.
---

Looking for beautiful, professional artwork? Whether you want art on paper, concrete design, mural work or custom air brushing on anything (even vehicles!), then take a look at this great artist, Jeremy Bayliss. You can see pictures of his work on his website.
---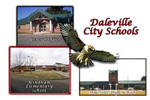 Take a look at Daleville's Windham Elementary. Their website has important and helpful information. For all your important dates, check here for the school's calendar. Also, see what's on the lunch menu this month. And see some pictures of their decorated walls.
You can also check out Daleville High School.
---

If you are planning to host an Easter egg hunt this Easter holiday, here are some tips to keep the fun safe:
• Use grade AA or A eggs with clean, uncracked shells that have been stored in the refrigerator at 40ºF or below.
• Refrigerate raw shell eggs at home in their original carton until ready to decorate.
• Keep everything clean. Wash utensils, countertops and other surfaces that come in contact with raw eggs. Wash your hands thoroughly with soap and hot water before and after handling raw eggs or cooked eggs that will be eaten.
• If you hollow out eggshells by blowing the raw egg through holes in the shell, you could expose yourself to Salmonella from raw egg touching your mouth. To be safe, use pasteurized shell eggs if they are available. If not, sanitize the outside of the egg before it touches your mouth by washing the egg in hot water and rinse in a solution of 1 teaspoon chlorine bleach per half cup of water.
• If you plan to use the raw eggs you have blown out of their shells, cook and eat them right away — don't try to store them.
• Cool boiled eggs immediately in cold water and store refrigerator. Discard eggs whose shells crack during cooking.
• Use food coloring or food-grade dyes to color eggs if they will be eaten.
• After coloring, store eggs in a clean container and refrigerate. Cooked eggs stored in the original carton that held raw eggs may contaminate them with bacteria.
• Care should be used in choosing hiding places for Easter eggs. Make sure to avoid areas where the eggs might come into contact with pets, wild animals, birds, reptiles, insects or lawn chemicals.
• Do not eat eggs that have been out of refrigeration for more than two hours (less if in hot sun).
• Use hard-cooked eggs within one week.
If you're planning to decorate Easter eggs, following these egg safety tips can help you and your family avoid an unwanted foodborne illness.
---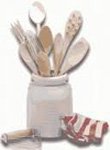 Need a new idea for something to cook? We have a new recipe every week. From dinner to entertaining, be sure to keep an eye here for something different.
---
Local Weather
---
---
Local News
---
---
Check out the links below to learn more about what our area has to offer!