Home
We Welcome You to Fort Rucker!
If you're looking for real estate in the Wiregrass area, we can help you choose the right property for your needs and guide you towards making an informed real estate decision in our market. Our real estate agents pride themselves on being able to give all our clients important local information needed to make informed decisions based on years of living and enjoying all the Wiregrass area has to offer. All of our agents are licensed Realtors®. This means we not only know the best locations, we also have all the education and skills to best suit your needs. If you are a seller, we can help price and put your property on the market for a quick sale. If you are a buyer, we can help guide you through what may be the most important purchase you will ever make while steering you clear of common buyer mistakes. This site is designed to help you make the important decisions needed to purchase or sell property. Bookmark it for future reference and feel free to call or e-mail us for all of your real estate needs.
---
"Deb's Corner"
---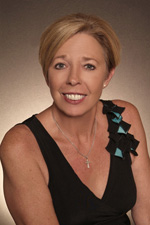 ---

Looking for beautiful, professional artwork? Whether you want art on paper, concrete design, mural work or custom air brushing on anything (even vehicles!), then take a look at this great artist, Jeremy Bayliss. You can see pictures of his work on his website.
---

Take a look at Daleville's Windham Elementary. Their website has important and helpful information. For all your important dates, check here for the school's calendar. Also, see what's on the lunch menu this month. And see some pictures of their decorated walls.
You can also check out Daleville High School.
---

Tip of the week:
Thinking of buying a home? Here are some tips to keep in mind:
1. Get the right agent. A good agent can relieve some of the stress of house hunting. Get recommendations from friends and co-workers in your area. Don't just let the listing agent on a house represent you both, as his fiduciary responsibility is to the seller. Interview a couple of agents to find the right chemistry and look over their record of sales in the past year. Once you have found somebody you like, make sure she is willing to communicate with you in the form you want (email, phone, text, etc.) and as often as you want.


2. Get preapproved for a loan. "A preapproval letter — or lack of one – can mean snagging or missing the perfect home," says agent Carol Dellynn Schimschat on MSN Real Estate's Facebook page. It helps you stay realistic about price, puts you more at ease during the process and gives you an edge over other bidders.

3. Don't look at too many homes. It's easy to get overwhelmed and confused if you look at too many homes or seek too many opinions from friends and relatives. Make a "must have" list with your immediate family for the features that are non-negotiable, versus just "wants" or "wishes," says Jessica Edwards with Seas Coast Realty in North Carolina. Have your agent help narrow down the field. There's a lot of inventory out there, and you can't or shouldn't see it all.

4. Keep an open mind. More times than they can count, agents say, buyers will start a search looking for that perfect Craftsman bungalow only to find that the features and amenities they crave are in a sprawling midcentury ranch house. Be open to suggestions from your real-estate agent, who might show you something you didn't know you would love.
5. Never buy without a home inspection. As many agents pointed out, you can't rely on what you see in a walk-through. Problems hide under carpeting and inside walls and attics. Always get that home you're buying checked over by a certified home inspector and follow through on any additional inspections he recommends.You'll be glad you did.
---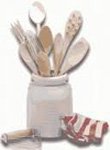 Need a new idea for something to cook? We have a new recipe every week. From dinner to entertaining, be sure to keep an eye here for something different.
---
Local Weather
---
---
Local News
---
---
Check out the links below to learn more about what our area has to offer!