Home
We Welcome You to Fort Rucker!
If you're looking for real estate in the Wiregrass area, we can help you choose the right property for your needs and guide you towards making an informed real estate decision in our market. Our real estate agents pride themselves on being able to give all our clients important local information needed to make informed decisions based on years of living and enjoying all the Wiregrass area has to offer. All of our agents are licensed Realtors®. This means we not only know the best locations, we also have all the education and skills to best suit your needs. If you are a seller, we can help price and put your property on the market for a quick sale. If you are a buyer, we can help guide you through what may be the most important purchase you will ever make while steering you clear of common buyer mistakes. This site is designed to help you make the important decisions needed to purchase or sell property. Bookmark it for future reference and feel free to call or e-mail us for all of your real estate needs.
---
"Deb's Corner"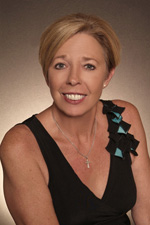 ---


The Daleville City Council announced a new city ordinance that would allow the discharge of firearms in areas zoned as agricultural during a meeting April 1. This new law comes after several residents expressed frustration with the process of obtaining hunting permits.
---

Looking for beautiful, professional artwork? Whether you want art on paper, concrete design, mural work or custom air brushing on anything (even vehicles!), then take a look at this great artist, Jeremy Bayliss. You can see pictures of his work on his website.
---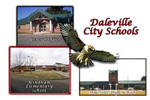 Take a look at Daleville's Windham Elementary. Their website has important and helpful information. For all your important dates, check here for the school's calendar. Also, see what's on the lunch menu this month. And see some pictures of their decorated walls.
You can also check out Daleville High School.
---

Halloween is just around the corner. It is not just the kids that look forward to this holiday full of festivities, fun and costumes. It can be full of fun if you follow a few tips to ensure safety and protect your home from liability. A homeowners insurance claim can certainly spoil the fun.
Will you be hosting a party? Or perhaps welcoming trick-or-treaters? Either way, opening your property to the public can leave you vulnerable to insurance claims and lawsuits.
Follow these tips to assure Halloween home safety...
Keep the Lights On –Be sure your visitors, including trick-or-treaters, can see clearly when they enter your property after dark, to avoid falls and other injuries. In addition to protecting against a liability claim, you'll deter burglars who don't like a well-lit home.
Create a Clear Path – Remove any obstacles from around your home so that visitors don't stumble and injure themselves. At all times, but especially at Halloween, clear your home's pathways of lawn ornaments, gardening equipment, toys, etc. to help avoid a liability.
Avoid Open Flames – Candles and luminaries set a spooky mood for Halloween,but they are easily overturned raising the risk for fire damage and, thus, a homeowners insurance claim. Perhaps battery-powered lanterns and light sticks are better choices.
Confine Your Pets – For the safety of your pets as well as your guests, keep dogs and cats away from the front porch or areas where they might jump on or even bite unfamiliar visitors.
Supervise Pumpkin Carving – Enjoy the fun but follow home safety precautions by having an adult or older child carve the pumpkin this Halloween. Consider using a special pumpkin cutter for even greater safety.
Jack-o-Lantern Safety – Opt for a battery-powered light in your pumpkins instead of a candle to avoid fire damage. Unattended Jack-o-Lanterns lit by candles can easily be tipped over by trick-or-treaters or pets.
Think Before You Serve – Offer only commercially-packaged treats to trick-or-treaters. You are responsible for the safety of guests who will visit your home this Halloween. So, be sure to serve non-alcoholic beverages to your older party guests; and, if you will be serving alcohol, be sure not do allow it for anyone who is under-age. Planning to set a spooky mood at your party by using dry ice in a punchbowl? If so, be sure to keep the chips out since they can cause severe injury if ingested.
Test Your Home Smoke Alarms – Minimize the chance of having a claim for fire damage by testing your smoke alarms well in advance of the Halloween celebrations. It is also a good time to test your home security system.
Assure Home Security – Be sure to set your security alarm system before you leave your home on Halloween -- a prime time of year for mischief and burglaries. While you're at it, activate motion-sensitive lights and alert your neighbors that you will be away.
Review Your Homeowners Insurance – A moment spendt speaking with your insurance agent will ensure that you will be fully protected for whatever plans you have for the Halloween Holiday. The time to find out that your coverage is incomplete is NOT after you have a claim.
---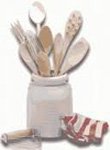 Need a new idea for something to cook? We have a new recipe every week. From dinner to entertaining, be sure to keep an eye here for something different.
---
Local Weather
---
---
Local News
---
---
Check out the links below to learn more about what our area has to offer!