Home
We Welcome You to Fort Rucker!
If you're looking for real estate in the Wiregrass area, we can help you choose the right property for your needs and guide you towards making an informed real estate decision in our market. Our real estate agents pride themselves on being able to give all our clients important local information needed to make informed decisions based on years of living and enjoying all the Wiregrass area has to offer. All of our agents are licensed Realtors®. This means we not only know the best locations, we also have all the education and skills to best suit your needs. If you are a seller, we can help price and put your property on the market for a quick sale. If you are a buyer, we can help guide you through what may be the most important purchase you will ever make while steering you clear of common buyer mistakes. This site is designed to help you make the important decisions needed to purchase or sell property. Bookmark it for future reference and feel free to call or e-mail us for all of your real estate needs.
---
"Deb's Corner"
---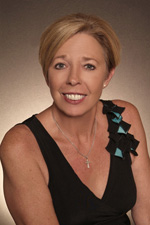 ---

Looking for beautiful, professional artwork? Whether you want art on paper, concrete design, mural work or custom air brushing on anything (even vehicles!), then take a look at this great artist, Jeremy Bayliss. You can see pictures of his work on his website.
---

Take a look at Daleville's Windham Elementary. Their website has important and helpful information. For all your important dates, check here for the school's calendar. Also, see what's on the lunch menu this month. And see some pictures of their decorated walls.
You can also check out Daleville High School, or click here for a quick link to their football schedule.
---

Tip of the week:
Here are some tips for getting organized this Christmas season:
1. Organize Your Wrapping Paper
Making a traveling tote of wrapping supplies to ease your holiday stress. Toss in paper, scissors, ribbon, bows, tape, and tags. It's easy to carry around for anywhere-wrapping. It's easy to carry around the house for anywhere wrapping.
2. All About the Cards
Host a card swap before the big day to cut down your workload. You'll feel less stressed, and you'll get to hang out with your friends, too!
3. Start Decorating
First, find the decorations -- they've got to be somewhere in that garage, right? Spice up the tree with these treasures and a few new pieces.
4. Find a Christmas Card Photo
Look through the past year's photos for holiday-letter potential. Do you have a fun family shot from a summer vacation or one with everyone dressed up for a family wedding? Use it! There's no rule that the holiday photo has to be taken at the holidays.
5. Become a Label Maker
Print custom labels for your cards and packages with the help of a few computer dingbat fonts and digital elements.
SOURCES Font: Evergreen by Two Peas in a Bucket. Digital elements: Katie Pertiet for Designer Digitals. Design: Erica Hernandez.
6. Prep for Presents
Stock up on film and batteries for your camera -- and be sure to clear out your memory card!
7. Great Gift Ideas
Cookies are the perfect gift for neighbors and teachers. Get creative and wrap them in scraps of fabric. Add a special touch to the wrap by embellishing it with ribbons and buttons. Top it off with a personalized tag.
---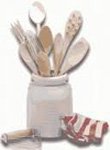 Need a new idea for something to cook? We have a new recipe every week. From dinner to entertaining, be sure to keep an eye here for something different.
---
Local Weather
---
---
Local News
---
---
Check out the links below to learn more about what our area has to offer!