Home
We Welcome You to Fort Rucker!
If you're looking for real estate in the Wiregrass area, we can help you choose the right property for your needs and guide you towards making an informed real estate decision in our market. Our real estate agents pride themselves on being able to give all our clients important local information needed to make informed decisions based on years of living and enjoying all the Wiregrass area has to offer. All of our agents are licensed Realtors®. This means we not only know the best locations, we also have all the education and skills to best suit your needs. If you are a seller, we can help price and put your property on the market for a quick sale. If you are a buyer, we can help guide you through what may be the most important purchase you will ever make while steering you clear of common buyer mistakes. This site is designed to help you make the important decisions needed to purchase or sell property. Bookmark it for future reference and feel free to call or e-mail us for all of your real estate needs.
---
"Deb's Corner"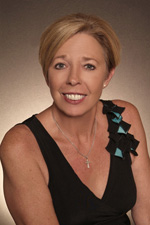 ---


The Daleville City Council announced a new city ordinance that would allow the discharge of firearms in areas zoned as agricultural during a meeting April 1. This new law comes after several residents expressed frustration with the process of obtaining hunting permits.
---

Looking for beautiful, professional artwork? Whether you want art on paper, concrete design, mural work or custom air brushing on anything (even vehicles!), then take a look at this great artist, Jeremy Bayliss. You can see pictures of his work on his website.
---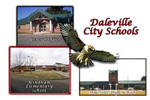 Take a look at Daleville's Windham Elementary. Their website has important and helpful information. For all your important dates, check here for the school's calendar. Also, see what's on the lunch menu this month. And see some pictures of their decorated walls.
You can also check out Daleville High School.
---

Some Tips to Protect against Identity Theft
Do not sign the back of your credit cards. Instead put "PHOTO ID REQUIRED"; although merchants and their employees are still hit-and-miss on actually checking that ID, more of them are paying attention.
When you order your checks, don't list any telephone number. You can always write it on the check at the time of the transaction. If you have a PO Box, use that instead of your home address or your work address.
Be aware of which credit cards you carry now have embedded RFID chips because the information on one of those chips can be read surreptitiously by someone near you using a simple hand-held scanner.
Place the contents of your wallet on a photocopy machine. Do both sides of each license, credit card, etc. You will know what you had in your wallet and all of the account numbers and phone numbers to call and cancel. Store those photo copies in a secure place and refresh it when you change cards.
---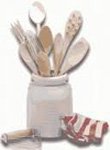 Need a new idea for something to cook? We have a new recipe every week. From dinner to entertaining, be sure to keep an eye here for something different.
---
Local Weather
---
---
Local News
---
---
Check out the links below to learn more about what our area has to offer!